Would you look at that? It's already December. I just looked at my watch and realized it wasn't November anymore…
Time flies when you're having fun (or extremely busy). I wanted to put together a behind-the-scenes update for Learn Robotics. I'm thinking this will be a monthly article series to give you an idea of what we're working on. The Learn Robotics family has been growing tremendously in the last couple months, so I'm super excited to welcome all the new folks to our brand.
Not too long ago, Learn Robotics was just an idea of mine. I taught robotics classes in the past and my students always raved about them! So, I thought, why not bring fun and interactive robotics classes to the community through events and online articles? Welp, my definition of "community" has grown to countries all around the world, so wherever you're reading this from, WELCOME! And thanks for dropping by!
Learn Robotics, first and foremost was designed to help you Learn Robotics. Pretty genius, right? And now that the community and brand is growing, I wanted to share some updates!
The one thing you can expect from Learn Robotics is that we're always improving! 🙂
#1 Our website is getting a complete overhaul
We're going to be doing some renovations in the coming months, which includes launching a brand-new website.
We know the site has morphed over the last few years, but we truly think this will improve your experience with our content. The biggest addition will be the eCourse Library. Here, you'll find a growing archive of 100% online and self-paced robotics courses. We aren't trying to be the next Udemy or Coursera. But rather, a source for high-quality, interactive, and fun robotics eCourses that can help you build relevant skills in ROBOTICS. Plus, you'll gain access to office hours with me, so that if you have questions, you have someone to work with. Wicked cool, right?!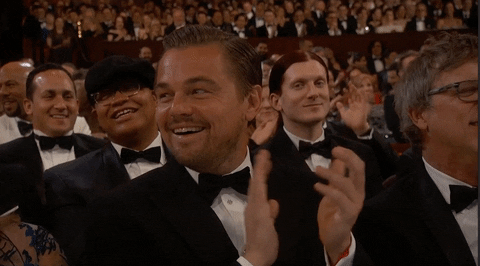 (That's exactly how I feel about it!)
Yep. Not just some random boring online lecture that teaches you NOTHING about being a Robotics Engineer. (And trust me, I've sat through my fair share of "useless" classes.) The content from these courses will translate directly to a career in Robotics, Automation, or Controls Engineering. It's the type of stuff I wish I knew before entering industry!
My goal is to be the best place to go to Learn Robotics (again, back to the reason why we exist!), so I think the new site will launch us closer to this space.
I've already started to Pre-Launch and Soft-Launch some of the courses that will be available on the site… this leads me to update #2…
#2 – We survived Black Friday/Cyber Monday!
Thanks to everyone who checked out and enrolled in our Robotics eCourse. If you didn't, sorry, you missed the MEGA 50% off sale. But you can still enroll in the course, here. This course is designed to be a primer in Mobile Robots. I'll teach you how to take RAW components and build a robot that WORKS, autonomously.
I'm super pumped to share this content with you because it's a course I wish I had when I was building robots in High School. I sat for hours and hours trying to get motors to turn on and sensors to work. This course breaks down all the little steps you need, to be successful! Again, if you'd like to check it out, you can click here and read more about it.
We also have an Arduino Prototyping Course available for enrollment. It's a soft-launch of the course to gather feedback and help those ready to jump into online learning without waiting until our official launch. You can enroll for APB, here.
Furthermore, we've been adding Branded Gear to our online store.
#3 – Like SWAG? Like Robots? We now have LR Gear Available.
Since there are thousands of you now, I've had request for branded gear. Learn Robotics will never be an Apparel company, but I wanted to offer a small selection of gear to represent our community. Because the LR fam is spread out around the world, the best way to feel like you're part of it, is to rep the brand!
Here are some products you can now order:
If you place your order by December 7th, we'll have your shipment out before the holidays. It's a great way to give your robotic-loving friends and family a gift for the holidays. (Or, just order swag for yourself cause it's wicked cool!)
Right now we can fulfill orders within the US. We're working out the details to make shipping more affordable for our International Folks. If you are International and want something, we can fulfill stickers and patches pretty reasonably.
Update: We're now able to ship to 11 countries without RIDICULOUS shipping rates!
The countries we can ship to are: Brazil, Canada, Germany, India, Italy, Netherlands, Philippines, Switzerland, Thailand, UK, and US! We'll be adding more countries once we figure out how to make shipping more economical.
Duties, Taxes, and Customs fees will be the customer's responsibility. So, if you want something, head over to the Gear shop and place your order!
#4 – Would you like to write for our blog?
You might have noticed some of our posts are written by Wolfxpac (Harsh). He's our newest Contributor, all the way from India! (Go check out his latest post.)
We're looking to grow the mission and Learn Robotics brand, so we're looking for writers around the globe. Ideally Contributors will have two or more years of robotics experience and…
Feel comfortable writing in English;
Know at least two or more of these topics: Arduino, Raspberry Pi, Embedded Programming, C/C++, Python, ROS, Internet of Things (Iot), Industrial Robotics, PLC's, 3D printing, Hacking, or Making;
Love helping and teaching others about robots;
Is self-motivated and comfortable working remotely; and,
Can contribute an article or tutorial at least once a week consistently
All of our Contributors can become Affiliates for our courses. So while it isn't a salaried role, it's a great way to build a portfolio, showcase your work, and earn income by sharing our courses. If you're interested in joining our team, please fill out this application.
And lastly, my LATEST eBook is available for purchase.
#5 – Bored? Then try these Arduino Challenges
It's been a long time in the making for this workbook. I wanted to give you guys something that would be challenging and a lot of fun to work through. So, I put together The Best Arduino Projects Workbook.
It isn't a tutorial on how to build Arduino projects, but rather a "Challenge" book. Rather than tell you what to build and give you the answers, I provide some interesting projects around a variety of LED, Games, LCD, and Security topics. Then, you can brainstorm creative ways to build these devices.
It's kind of like the old days when I'd look through the K'NEX catalog and try to find things to make. Same concept here, but using Arduino. The Workbook is downloadable and the projects are in full-color. Should keep you (or your son/daughter/friend) busy for the next 20+ hours… Check it out here!
See you Next Month
Welp, that was a lot of info. So, I'm going to wrap up this post here. If you have any questions, feel free to drop them below or find me on Facebook / Instagram. And if you're not following me there, go follow me now! I post on these accounts daily so that you can see what we're up to next.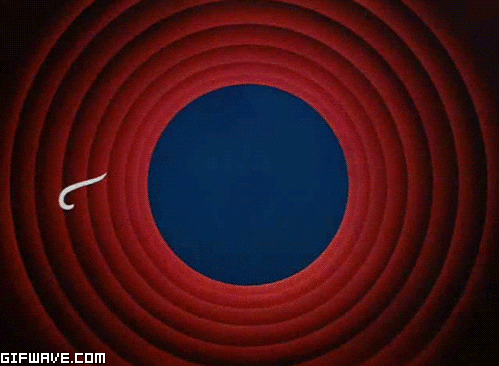 That's all for now, folks!
If you're feeling generous, support my caffeine addiction and Buy me a Coffee. I'm a huge Coffee Fan & this article was powered by Delicious Cold Brew 😉